Our sponsors
We want to thank all of our wonderful sponsors, who have supported our mission not only financially, but those who have donated their time and effort to further our cause. We are very fortunate to have these amazing people and organizations going above and beyond for this charity.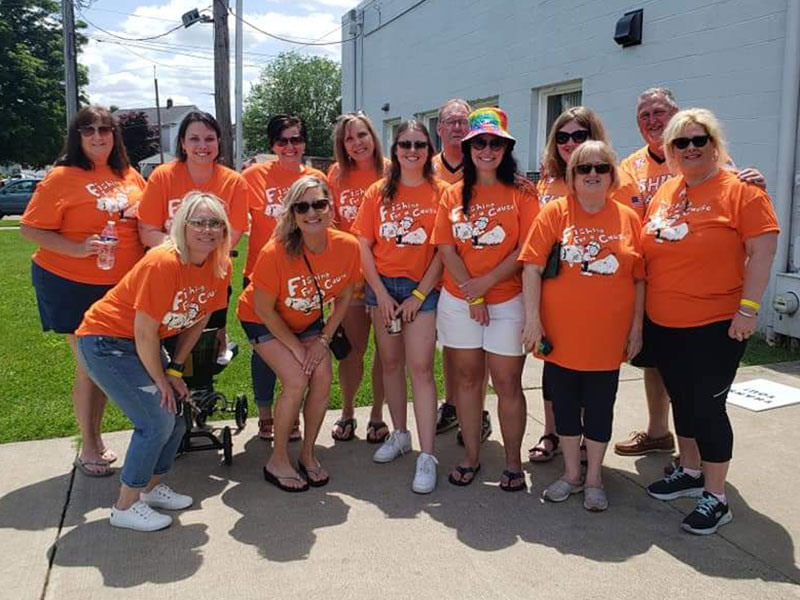 Our Gold Sponsors
Earth Conservancy
Memory of Mel Scott
Costantino Landscaping & Hard scaping
Costantino Dumpers & Junkers
Sundance Vacations
State Correctional Institution @ Dallas L.I.F.E. Assoc
Kathryn Vargo, Isebelle Wilk, Maddox Wilk, Liam Ciupinski
Nimrod Haven Hunting and Fishing
Laborers District Council of Eastern Pa.
John & Emaret Cherkauskas and Family
Dave & Jenna Searfoss and Family
The Lion Brewery
Sanguedolce Law Offices
IUOE Local 542
Bennys Brewing Co.
Bowers Marine
Legends Outdoors
Our Silver Sponsors
Scott & Sue Kryzkowski and Family
Hanover Area Fire District
Independent Order of Odd Fellows
Ralston Mechanical Systems
Pediatrics 21
Keystone Fireworks
6 String Saloon
Schiels Family Markets
The Bienias Family
In Memory of Victoria Swoboda
I.B.E.W. Local #163
R&R Auto Group
Mohegan Sun Pocono
First Keystone Community Bank
Major League Sports Bar
Exaltation Holy Cross RC CH Youth Group
GMS Piling Products
Ron & Cathy Wolfe
Fred & Joanne Schiel and Family
In Memory of George Andrejko Sr.
C21 Signature Properties
Piestrak's Gun Shop
Our Bronze Sponsors
Strenfel's Taxidermy
George & Tara Bowers and Family
GW Roofing & Construction
DS Machining LLC
Hanover Township Commissioners
Lisa Dunay Litchkowski
Dunay Jewelers
Big Daddys Day Care
Jeff & Pam Oravic
Mark & Traci Cross
Bob & Alice Biscontini
Sirak's Landscaping & Hardscaping
Rick & Maureen Oravic
Hanover Area Board of Education
Medico Construction Equipment
Mickey & Danielle Dudish
Discover NEPA Powered by Mericle
Big House
Discover NEPA Powered by Mericle
Skiro's
Krushnowski Family
Mike Baloh & Gina Marsicano
Pete Johnson and family
Main Street Bakery
Terry & Lisa Kocher & Family
Dallas Sporting Goods
DMS Shredding Inc,
Lewis Chiropractic
Navient
John Westawski Family
Euphoria Salon for Men and Women
Pat & Sharon Cook
Robert & Jenelle Osborne
Forever Green Lawn Care
Masonry Repair
Rick & Nicole Hummer
Tuxedo Junction
Michael Bogdon
Huns' Café 99
Twin Borough Lions Club
AFSCME Local 2553
Jeremy Panetta & Family
Connor Bowers & Brandy Shamaski
Bob & Alana Minnick and Family
Beynon Beautiful
D's Diner
In Memory of Wayne Hawkins
Vito & Lauren Malacari and Family
Sam & Jennifer Guesto and Family
Eric & Melissa Richardson and Family
Charnetshi / Shiber Families
Mens Club at Exaltation of the Holy Cross Parish